Uncategorized
How to Build Trust on Social Media 2022
The Best Ways to Build Trust on Social Media
You have heard that when mistrust enters in, love goes out. The same thing goes for brand owners who desire their products to be 'lovable' at all costs. But whenever one of those products is criticized by a customer, they fail at giving any compensation. It's very important to build trust on social media. Especially those who are desiring to conduct business activities.
A global survey has conducted this year and it was found that trust in a brand has a strong influence on where consumers decide to shop. Many people said that trust in brand' was among the top three reasons influencing their decision to shop at a specific retailer. Social media is the platform to build the trust of your customers. To help you cultivate a brand that goes the distance, here are some ways to build brand trust on social media.
It's definitely not easy to build trust on social media. It demands one to act softly and sometimes needs great patience. Here you will collect some tips regarding building trust on social media.
Share High Quality Content to Build Trust on Social Media
If you desire others to care about your content, you should start by caring about it yourself. The first thing you have to do is offer quality content that is of value to your customers. Social media is without any doubt one of the best settings to spread many kinds of content. The fact behind this is that Internet access has become much easier and more mobile than before. Usually, people don't need to pay anything to access the basic level. So if you don't treat your posts nicely, others will not do it either. Social media trust always begins with finely crafted messages. It also helps build a loyal following that will keep coming back for more.
Posting high-quality content shows your brand is an authority and is not about making money. Take your time to design your post. You don't need to pass them from sophisticated and photoshop filters,  you have to make them appealing, readable, and sincere. You can get engagement from others if you believe that you are doing your best.
Share Quality Content
Recognize who your customers are, what they desire, and why they want it. Try to recognize your competitors, what they have said in their content, and what their content lacks. Offer better content by filling the gaps left by your competitors and aligning your content to your audience's needs.
If you can build your brand as a thought leader, you may become a go-to resource. This should make up a strong following on social media and, definitely, lead to more opportunities to strengthen your level. Your audience will be more likely to take notice and engage.
Stay Present and Available for Your Audience
As we have said before, your presence will play a crucial role while building brand trust. The more you interact, the more people will reach out. You can't just post some content and then be unaware of your content and audience. keep it in your mind, you are trying to build brand awareness here. This is not achievable only through sitting anywhere and a bunch of fancy products. You have to be present and receptive on social media.  In fact, you will receive many questions regarding your posts and, thus, your brand. Some other times, people will also praise you or maybe even complain about your brand. In any case, you should 'hear' them and respond accordingly.
If someone has complimented your products, show them your appreciation by leaving a " thank you"  under their comments. If someone has complained to you, be mature and reply to them nicely without getting offensive and try to convince them.  Be sure to engage them in a constructive and civilized way. The most important point here is not to leave your account unattended. Doing such things helps you build a reputation of trust and, eventually, a community around your brand.
Consistency is one of the ways to build trust on social media. You have faced many events like Christmas and New year when you post a bunch of content and then move away from the account. This way against your audience and enforce them not to trust on your account. This is not understandable, once you come on social media and post too many pictures and meanwhile, you go away. People won't understand, they will probably have a hard time trusting you.
Be Consistent
If you want to get the trust of your audience, you have to be consistent and post something on social media on regular basis. Regardless of the media type, try to post something once a day or at least every other day. In this way, you will be able to build the trust of your audience on social media.
Encourage Your Audience to Participate
Here is something else you need to build trust on social media. We have already mentioned the importance of interaction. You have to encourage your audience to participate in your branding journey.
Here are a few options to encourage your audience to participate
Allow user-generated content: if you are a coffee shop owner, you can ask your audience to share photos and/or videos of your location. The same goes for almost any other kind of product and service. Here again, material gathered from your customers can add an extra touch of authenticity. Additionally, you can encourage them to share specific hashtags related to your brand campaigns.
Collect reviews: It is possible that you are using rock-solid commercials. Maybe you have even managed to appear on a big-time media brand. But keep it in your mind that nothing can replace feedback coming from real, 'ordinary' people. They are the ones who will usually have a day-to-day and authentic experience of your products. All you have to do is ask for their reviews. You can create a page or section dedicated to evaluation.
Use call-to-action: You can motivate people to respond quickly through giveaways, limited offers, downloadable material, rewards for subscriptions, etc.
Stay Live
Live events are one of the best ways to build trust on social media. For example, many Instagram accounts have increased their popularity since the release of the live video feature. Your turn to join the club now. End the opportunity to meet your audience in a more direct way. Give them a warm opportunity. Be welcoming and receptive to their questions, suggestions, and critics. Maybe you can even brighten up the event with a mini-concert or some other unexpected surprises. Well-organized live events can do wonders for your engagement rate.
Use Trustworthy Links in Your Posts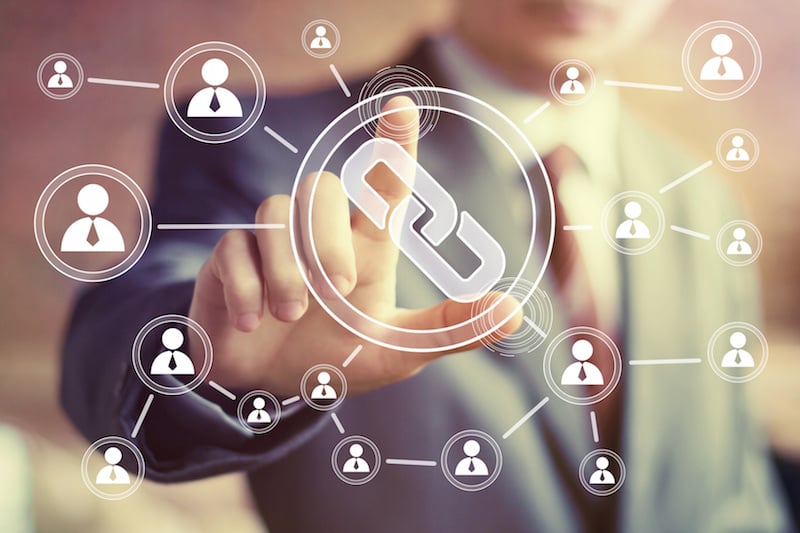 Links are the connection between the online world and your brand. It's very crucial that your links lead to reputable sites.
Custom short links are made up of a custom domain name and a keyword after the slash. So when audiences see your brand's name connected with the content you shared, they know it won't lead to spam or phishing sites. The keyword also offers a sign of what the link will lead them to. This extra communication and trust can boost click-through at high rates.
Stream Live Events
Live video is one of the great ways to boost engagement on social media. It encourages interaction and brings brands face-to-face with their users. In the live stream, you are supposed to build connections with your followers and answer their questions, spend time with them and this leads to building the trust of your new followers when they read comments and your answers.
If you host unscripted events, it will show that your company has nothing to hide and it inspires your audience to build trust.
Get Others to Advocate for Your Brand
User reviews are highly beneficial for the promotion of your social media. You need to engage with other trusted brands and influencers. Connecting yourself with other trusted brands and publications will help to build your reputation. You can create an eBook together, exchange content, or co-host an event. In this way, you can promote your brand. Similarly, Influencers can do a lot for your brand too. The influencers you work with will depend on the size of your company, your industry, and your goals. But you have to make sure that they have a high engagement rate as this is an indicator of how much the audience trusts their words. You want your brand to be recommended by a trusted source. Trust your brand to propel it forward and it will help you to stay there.
Provide a Safe Environment
Make sure that your followers should not face any trouble while entering your territory. For instance, if you add links into your posts, make sure that they shouldn't break. You should also check your website as soon as possible to build trust. Be extra careful about partner sites.  You should keep your website clean and up-to-date, controlling the links and CTAs added to your post on a regular basis will help you to be in connection with your audience. You should not take this section lightly, a little negligence can ruin all your efforts.
Be Respectful Towards Your Brand
We have collected and shared the main ways to build trust on social media. You have probably observed that it's, above all, something requiring self-respect. You need to believe in and be respectful toward your brand if you want others to do the same.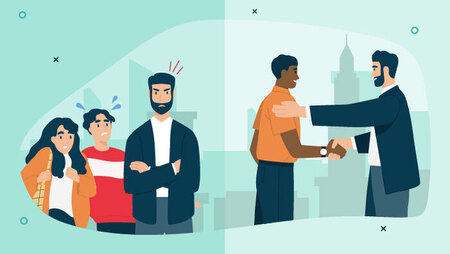 When you really identify with it, this enhances your chance to be more convincing. Caring about your followers, basic social media rules, and security measures are also among the top priority materials. It's time for you to let you take command.
Provide an Insider's View
If you provide an inside view, it can really show off your brand's personality and values too. It shows that you have nothing to hide. People will get to see past your logo to the passionate community behind your brand. Your audience will feel more familiar with your brand and will trust you because you trusted them with the inside views.
You should encourage your audience to leave reviews and share them on your social channels, so when a prospective audience checks out what people are saying about your brand, they'll feel reassured and convert.
Frequently Asked Question
How can I measure trust on social media?
Trust is a complicated and multi-layered thing. This is all the more true when it comes to social media. There are nevertheless some metrics that can help you to trust. Those can be connected to conversion, engagement, level of awareness, and customer attitude among others.
Can I apply CSAT to my social media channel?
Yes, you can apply CSAT to your social media channel. Because it's not only related to your products but to your overall brand strategy.
What are exactly the engagement rates that you have mentioned?
There are different kinds of rates that focus on engagement levels. This does not base only on approvals but also on other actions that are not necessarily positive. Shares and retweets are good examples. The only difference is that you have to add all kinds of actions.
Can retweets help me to build trust on social media?
Sure, retweets can help you to build trust on social media. When someone retweets you, it's a sign that your brand is getting attention. It's even better when done by a reliable source, of course.
Social share of voice can boost trust?
Social share of voice indicates how often your brand appears in social media conversations. If the comments are positive, they can certainly help to improve your brand trust.